Dependable Tree Services in Madisonville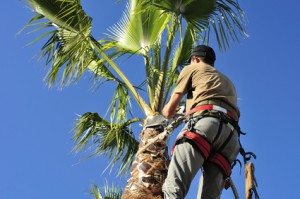 Tree Trimming can be a dangerous chore. A ladder and a chainsaw are never a good combination. If you are in need of experienced and reliable Tree Services in Madisonville don't hesitate to contact our professional tree technicians at Aesthetic Landscapes, Inc. We have the proper tools and equipment available to tackle any tree situation you may be experiencing.
The skilled Tree Service experts at Aesthetic Landscapes, Inc will visit your property for a free assessment and estimate and provide the best recommendation for proper services. No matter your tree services needs are, we can provide expert consultation and service that will accomplish your goals. Call Aesthetic Landscapes, Inc at 985-201-9797 and have your tree situation taken care of professionally.
Our Madisonville Tree Services Include
Tree Pruning
Tree Thinning
Tree Canopy Lifting
Tree Removal
Tree Removal Services in Madisonville
Tree Remove takes more than just proper equipment. It takes years of experience to bring down a tree safely. Our Madisonville Tree Removal Service can effectively remove your problematic tree with out damaging your home or surrounding landscape. If you have an old or dead tree that needs removed, or, if a recent storm has left you with downed trees on your property, give us a call!
Recent Articles
Understanding Some of Your Options for Outdoor Living

In recent years here in Mandeville and Madisonville there has been a significant rise in popularity for outdoor living spaces, and for good reasons. Why limit yourself to to just the interior of your home when you could branch out. Maximize your outdoor living space by seeing the potential past your four walls. This is...

Read More
Mandeville, AL Patios And Walkways Economical Paving Options

Patios and walkways are wonderful for entertaining or enjoying your property to the fullest. They add additional areas where it's easy to sit and relax or walk around the property. They define areas where you want to keep people off the lush lawn or help you to connect and access other areas without having to...

Read More
If you are looking for Tree Services in Madisonville then please call 985-201-9797 or complete our online request form.