Dependable Tree Services in Madisonville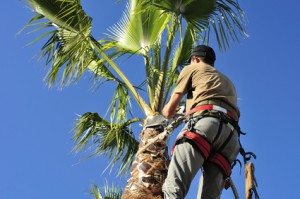 Tree Trimming can be a dangerous chore. A ladder and a chainsaw are never a good combination. If you are in need of experienced and reliable Tree Services in Madisonville don't hesitate to contact our professional tree technicians at Aesthetic Landscapes, Inc. We have the proper tools and equipment available to tackle any tree situation you may be experiencing.
The skilled Tree Service experts at Aesthetic Landscapes, Inc will visit your property for a free assessment and estimate and provide the best recommendation for proper services. No matter your tree services needs are, we can provide expert consultation and service that will accomplish your goals. Call Aesthetic Landscapes, Inc at 985-201-9797 and have your tree situation taken care of professionally.
Our Madisonville Tree Services Include
Tree Pruning
Tree Thinning
Tree Canopy Lifting
Tree Removal
Tree Removal Services in Madisonville
Tree Remove takes more than just proper equipment. It takes years of experience to bring down a tree safely. Our Madisonville Tree Removal Service can effectively remove your problematic tree with out damaging your home or surrounding landscape. If you have an old or dead tree that needs removed, or, if a recent storm has left you with downed trees on your property, give us a call!
Recent Articles
Best Easy To Care-For Plants For Louisiana Landscapes

Creating a landscape that's easy to care for is a magnificent way to free up your time on the weekends. If you live in St. Tammany Parish or nearby areas of Louisiana, you have to choose plants that thrive in our warm, humid climate. Our professionals at Aesthetic Landscapes, Inc. have put together a short...

Read More
If you are looking for Tree Services in Madisonville then please call 985-201-9797 or complete our online request form.