Mistakes To Avoid When It Comes To Your Pond Or Water Feature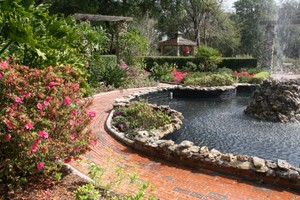 If part of your landscape design plan is to include a pond or other type of water feature, you need to make sure you're making good choices. There's a lot more to having this type of component on your land than just deciding to add it.
It's important to know about the potential for mistakes and the care that's involved with having ponds and water features as part of your landscaping.
Things to Know Before Installing a Water Feature
Water features can certainly be enjoyable and rewarding, for a number of reasons. However, don't get caught up in just the benefits when it's important to also know what you're in for and avoid certain common mistakes.
Don't think smaller means easier. A common misconception is that just adding a small pond won't require much care. The truth is, it's actually harder to maintain and less stable than a larger pond, so be aware of this beforehand.
There are more options than ever before for landscaping, including water features. Don't settle for one; make sure you pick the right feature. This includes not just looks, but being realistic about the level of care required. You may need to hire a professional to take care of maintenance which is fine, as long as you know about it ahead of time.
Be discerning when it comes to the location. Too many homeowners make the erroneous decision to place a pond in the wrong place. Avoid areas that are unused or where water collects. There's much better placement that you'll have much greater success with.
Long-term success starts with good filtration. Make sure you have proper filtration because this is as important, if not more important, than chemical treatment. In fact, many homeowners overcompensate with chemicals for poor water quality and that won't get you the results you want.
To find out more, you can count on Aesthetic Landscapes, Inc. Call us today for information or service, and have peace of mind you're working with a local leading landscape design company.
If you are looking for St. Tammany Parish Landscaping Articles then please call 985-201-9797 or complete our online request form.