Your New Orleans Landscape Design Specialists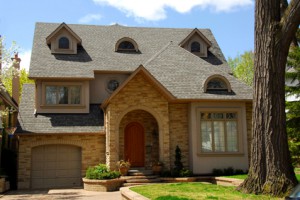 At Aesthetic Landscapes, Inc we are a full service New Orleans landscaping contractor with years of experience creating beautiful landscape designs for homeowners just like you. Our New Orleans landscaping crews are known for their diligence and professionalism, as well as their exceedingly good work with residential and commercial landscaping installations, designs, and maintenance.
Whether you are looking for landscape design services, irrigation or drainage solutions, lawn maintenance, or some other type of landscaping service, you can count on our New Orleans landscapers to take care of it for you. Call the professionals at 985-201-9797 today!
New Orleans Landscape Design
We pride ourselves in being able to help our New Orleans customers design their landscape. We have years of experience with turning boring, patchy expanses of grass into a beautifully groomed personal oasis. Our professional landscape designers work closely with you to build the landscape design of your dreams. Hiring a New Orleans Landscaping Company like us can take away the difficulty so you can rest assured knowing your plans will be followed to their specifications.


New Orleans Hardscapes
At Aesthetic Landscapes, Inc., our New Orleans Hardscape Specialists can show you a vast array of different designs and ideas for your next Landscape Improvement project. We offer our hardscape solutions that will captivate your eye creating a focal point in your yard. With decorative stone work we can create something beautiful for your home. Call Aesthetic Landscapes, Inc at 985-201-9797 for more details.
Recent Articles
Drainage Options for Your New Orleans Home
Having standing water on your New Orleans property can attract pests and cause water damage to your home and landscaping. Many homeowners hire landscapers to build drainage features on their lawns to provide solutions to this problem and to prevent the destructive effects of flooding, erosion, and runoff. Drainage solutions include building a dry well…
READ MORE
If you are looking for a New Orleans Landscaping company then please call 985-201-9797 or complete our online request form.