Trends to Consider for Your Landscaping Water Features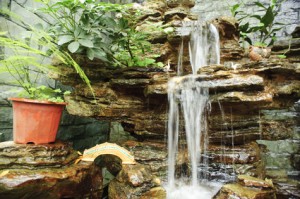 When it comes to making choices about water features to consider for your Abita Springs landscaping, it helps to know what some of the current trends are, including what's popular locally. Aside from something specific like an Abita Springs beer fountain or something so unusual it could be part of the display at the Abita Mystery House, there are still plenty of exciting but tame options to consider. When you make the smart choice to work with a reputable and professional landscaping company for this task, you can be certain that you will get the best work possible.
Options You May Love
So what are a few of the popular water feature options available these days?
Lighted Waterfall
Aside from obviously being stunning, a lighted waterfall makes it possible for your water feature to be the main feature, even at night. In fact your waterfall will get a whole new look once the sun sets. What you see during the day will be completely different from what you see in the evening. Plus, it never hurts to have an additional light source on your property.
Going Minimal With Fountains
For the longest time, fountains have sort of been to the outdoors what chandeliers were for a entryway. This meant they needed to be big, garish and command attention. Now, people are beginning to scale this back and are saying more by saying less, or by showing less with their outdoor fountains. Put the focus on nature, tranquility and a Zen-like approach by going minimalist.
Pondless Waterfall
Some homeowners stopped being so in love with their waterfall because the pond aspect of it became a maintenance hassle. The easy solution – remove the pond. This also enables you to have stunning, cascading water without a pol of water that can be a hazard for pets and children. This also takes up less space so is ideal for smaller yards.
Who to Work With
The important aspect of any landscaping job is finding the right crew of professionals to work with in order to get the job done. When you work with the team here at Aesthetic Landscape Solutions, you are working with a family owned and operated crew that has been the local leading service provider since starting in 1980. So if you would like to get started today, give us a call to find out more about what we can do for you. We look forward to working with you and providing you with the quality results that you deserve.
If you are looking for a Mandeville and Madisonville Landscaping Water Features specialist then please call 985-201-9797 or complete our online request form.