How & Why To Improve Irrigation & Drainage On Your Mandeville Property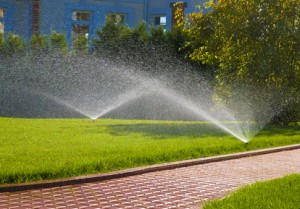 Your Mandeville home's irrigation system may need to be upgraded. New technologies are forever making life easier for us. Today's irrigation systems are far more advanced than they have ever been. How would you like an irrigation system that senses when it rains? You can be anywhere in the world and not worry about a week of rainfall. You can install an irrigation system that won't turn sprinklers on when moisture is sensed.
There are smart irrigation systems which can be monitored and controlled from a smartphone, tablet, or laptop. You can change the settings from anywhere with a wireless connection. They can be tied into other smart home components such as lighting, HVAC, and security systems. Now is the time to upgrade your old Mandeville home irrigation system. Call Aesthetic Landscapes, Inc. to ask about options.
You May Need Drainage Solutions
Standing water can ruin your landscape by killing the grass and other plants. It's also a prime breeding ground for mosquitoes. Standing water around your foundation can erode soil away from underneath. This causes cracks and shifting which are very expensive to repair. Managing the runoff is important if you have these problems. When it next rains, walk around your property just after it quits and look for standing water. If it's pooling at the foundation, running over your patio, or sopping the grass, you'll need a drainage solution.
Some homes will be saturated with water that rises from the ground when it rains. This is from the hydrostatic load. It is common on homes built into hillsides. Water will seep through the concrete into the interior. Aesthetic Landscapes, Inc. can help you find the right drainage solution for your Mandeville home.
How To Improve Drainage
A professional landscaper may recommend different solutions based on the type of drainage problem you have. Some may need to include retaining wall construction. Others may just need a simple solution such as an artificial slope.
Catch Basin
French Drain
Open Drains
Artificial Slopes
Pipe Drains
Downspout Drainage
Irrigation Ditches
If you have questions or need help with Irrigation and Drainage from our Mandeville Landscaping company, please call 985-201-9797 or complete our online request form.