Mandeville, AL Patios And Walkways Economical Paving Options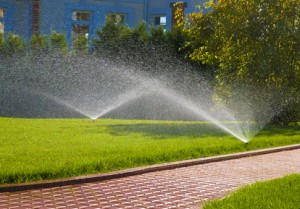 Patios and walkways are wonderful for entertaining or enjoying your property to the fullest. They add additional areas where it's easy to sit and relax or walk around the property. They define areas where you want to keep people off the lush lawn or help you to connect and access other areas without having to walk on bare ground.
If you've decided to add a patio or walkways to your landscape, you are probably going over the options in paving materials. There are many materials you can construct your patio and walkways out of, so the decision can be difficult.
Many homeowners will stick to solid concrete because it's economical. But there are other options available, especially when improving the exterior.
Concrete has its own unique set of downfalls just like other paving options, and it access space to the project area may make the project much more difficult. Other paving materials can be carried to the worksite no matter where the location is.
Aesthetic Lanscapes, Inc. is a Mandeville Landscape Architect who has been constructing custom patios and walkways in Alabama for 17 years. We put together a few economical paving options you may want to consider if you are looking for ideas.
Concrete Patios & Walkways
Concrete is poured in after the area has been properly prepared. The process will involve grading, aggregate drainage layers, and curing time. Concrete may need to be pumped into the location or carried in via wheelbarrow depending on the scope of the project.
Paver Patios & Walkways
Pavers are molded concrete and commonly used for patios and walkways. They make the design more interesting and are easy to repair if one gets cracked, damaged, or stained. Plus, they are made by precise methods within climate-controlled conditions at the manufacturer onsite where moisture and contractor error could affect the strength of poured in place concrete.
Pavers interlock and are easier to create designs with. They vary in color, size, thickness, and shape so there are many options to choose from to create a unique design. For these reasons, many choose pavers for patios and walkways.
Gravel & Aggregate Walkways
One economical option for walkways is gravel aggregate. Basically, aggregate is used in construction and is made of a broad category of course material such as crushed stone, slag, sand, gravel, or recycled concrete.
This is a permeable material, meaning water drains easily through it. This is a natural and healthy alternative because there is no rainwater runoff problems or drying of the soil underneath.
If you have questions about Patios & Walkways or are looking for a Mandeville and Madisonville Landscaping company then please call 985-201-9797 or complete our online request form.