How Hardscaping Pavers Can Improve Your Landscape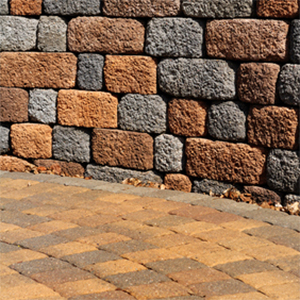 Your landscape is a crucial part of your property, and you need to be able to keep it looking its best at all times. One of the best ways to improve your landscape—and your property's curb appeal—is with hardscaping elements, and pavers can be an easy and effective way to install great hardscaping elements.
At Landscapes, Inc., our professional Mandeville and Madisonville landscaping contractors can work with you to install hardscaping pavers that will improve your home's landscape. We'll work with you to design hardscaping elements that are perfect for your home, your tastes, and your budget, and we'll always guarantee your complete satisfaction with our work.
Here are a few excellent ways to use hardscaping pavers to improve you home:
Driveway Pavers
Your driveway is the first introduction that most of your guests will have to your Mandeville or Madisonville home, so a great driveway can enhance and improve your home's curb appeal. A paver driveway can be extremely attractive, and it can instantly add curb appeal to your home.
Paver Walkways
Walkways can make your garden and landscape more accessible and more attractive. When you use pavers to build your walkways, they'll be both stunning and durable.
Paver Planter Boxes
A flower garden, herb garden, or vegetable garden can be great way to improve your landscape and make it more functional. There's no end to the benefits of gardens, and you can use pavers to create planter boxes as spaces for smaller gardens. They'll be durable, and they'll stand up to all sorts of weather. They'll also be an attractive addition to your home.
Paver Fire Pits
Nothing is as soothing as the smell and the warm glow of a wood burning fire, and our Mandeville and Madisonville landscapers can help you create a beautiful and permanent fire pit with pavers. You can use this paver fire pit throughout the year to enhance the atmosphere at any event.
Paver Structures for Outdoor Kitchens
There's nothing better that cooking outdoors, and we're lucky that in Mandeville and Madisonville and the surrounding areas, we can do it comfortably all year long. Our professionals can help you design a standalone barbecue or other structures for an outdoor kitchen to help you create the perfect space for cook outs, crawfish boils, or other events.
If you're looking for hardscaping paver services in Mandeville and Madisonville, call Aesthetic Landscapes, Inc at 985-201-9797, or fill out our online request form.