Best Easy To Care-For Plants For Louisiana Landscapes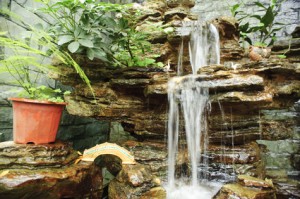 Creating a landscape that's easy to care for is a magnificent way to free up your time on the weekends. If you live in St. Tammany Parish or nearby areas of Louisiana, you have to choose plants that thrive in our warm, humid climate.
Our professionals at Aesthetic Landscapes, Inc. have put together a short guide to help you find the best plants for your new landscape.
If you have any questions about these varieties, please feel free to call for help. We work with homeowners in the area all the time to choose between some of the best plants for our climate.
Low-Growing Grasses & Ground Covers
Grasses are perfect accents to gardens or to line walkways and gardens. Ground covers help to keep the soil moist and the roots will help with erosion. Check out these options for your new landscape design:
Liriope (monkey grass)
Mondo grass
Little Bunny Fountain grass
Variegated ribbon grass
Lilyturf
Japanese blood grass
Ajuga
Ardisia
Dymondia
Sheet moss
Fern moss
Dymondia
Best Bushes For Privacy
If you have a larger property, hydrangeas are wonderful to plant. They grow tall enough and thick enough to keep your yard private but the scent and beauty of the blooms are phenomenal. Plant them in the shade and then watch them grow well here in our climate.
Privet hedges (Ligustrum Shrubs) take a little maintenance, but they are very popular for privacy because they grow fast and thick. You can also let them go naturally for a natural looking landscape.
Best Flower Bulbs & Flowers
The best flowers are those that you don't have to replant every year. These are the perennial flowers that stay pretty throughout many months of the year, especially here in the south.
A quick tip: Spring-blooming perennials are short so plant them in the front of those that bloom later. Fall-blooming perennials are tall so plant them in the back or as accents between.
Take a look at these varieties:
Zinnia
Petunia
Impatiens
Begonias
Periwinkle
Marigolds
Irises
Tulips
Crocus
Grape hyacinth
Buttercups
Super-Food Blueberry Plants For Edible Gardens
Blueberries are said to be one of the top super-foods and the plants need very little care. Not only are they delicious, they are super high in fiber, vitamin C, manganese, and vitamin K. They also contain zinc, iron, and magnesium.
Certain varieties of blueberry plants grow very well here in Louisianan. But keep in mind that they do love acidic soil, so you may need to beef yours up with some compost.
Take a look at Rabbiteye Blueberries (Vaccinium ashei) or the Southern Highbush blueberry varieties.
If you would like to learn more from our pros about the best plants for Louisiana landscapes, please call 985-201-9797 or complete our online request form.