5 Basic Lawn Maintenance Tips Everyone Should Know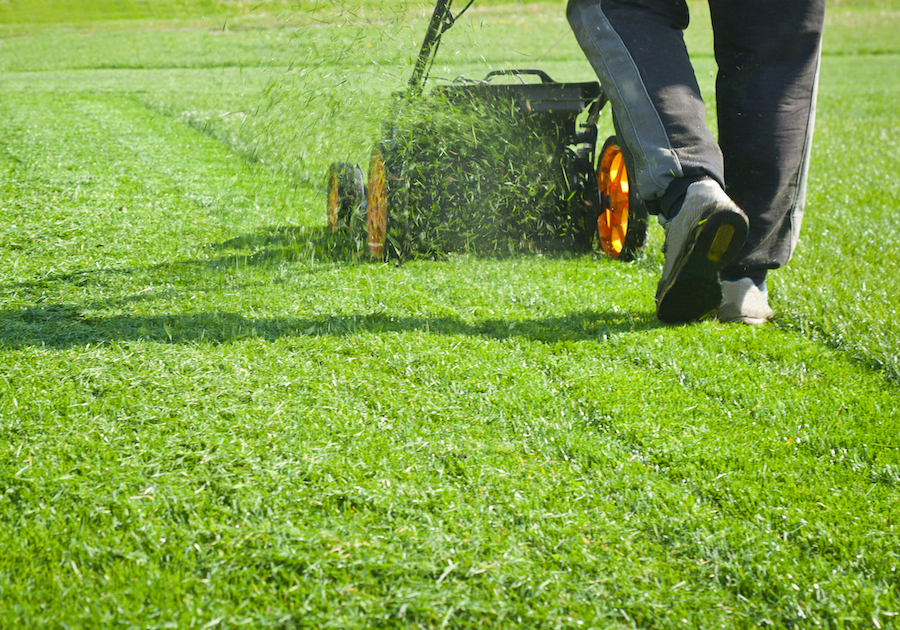 There are basic things every lawn needs to grow healthy and strong. Of course, it's often true that nature takes care of much of the work, but there is much more to be done in terms of lawn maintenance to see to it that the turf thrives instead of weeds.
Believe it or not, there are specific mistakes that a lot of homeowners and lawn care companies make. We often see these common mistakes made all over the country. Help yourself and your landscape by becoming aware of several things you normally may not know when trying to take care of your lawn. Let some of our Madisonville landscapers here at Aesthetic Landscape Solutions give you some tips.
Avoiding Common Lawn Maintenance Mistakes
1. Grass doesn't like to be cut too short. Don't set your lawnmower cutting height too low. This cuts your grass way too short. Several problems occur when you cut grass too short. First, grass blades need to grow at least about two inches long above the root system in order to grow and stay healthy. Cutting the grass too short will burn the grass because it has no blades to hold moisture or produce nutrients by photosynthesis.
2. Weeds love to be cut short. Most weed and undesirable ground covers enjoy a good short cutting because they develop better root systems when cut short. Many weeds will grow better root systems and can choke out your desirable grass turf when they're forced to concentrate on root growth. Keep your mower height set higher so you're cutting the weeds before they seed, but when they're long enough to not encourage a good root system.
3. Don't let your weeds go to seed. All weed will at some point produce seeds and will populate across your lawn in this way. Cutting the weeds or pulling them before they go to seed helps you to keep them from reproducing so many more of the same undesirable species.
4. Don't water during the heat of the day. Water after the sun goes down. Much water is lost in the daytime whether you live in a hot climate or warm. Just a little wind breeze will dry the moisture out of the grass blades. Watering after dark doesn't evaporate the water from the turf and helps to conserve the moisture in the root system better.
5. Put your landscape to sleep for the winter. Many of us don't think about getting our lawns all ready for a cooler season. But having all your fall leaves and debris cleared from your landscape is important. If you leave your leaves on the lawn, they may indeed be producing fertilizer for spring, but they're also going to harbor insects in for a winter snooze. Don't give rodents and insects a place to hide and you'll have better luck with pest control for your home.
Lawn Maintenance, The Never Ending Chore
Taking care of your lawn involves a lot of hard work and keeping it healthy is important. If you're interested in getting your lawn as healthy as possible, give us a call at Aesthetic Landscapes, Inc. in Mandeville.
We would love to help you with affordable professional weed control, fertilization, seeding, hydroseeding, and disease or pest management services to help you keep your lawn beautiful and healthy for you and your family.
If you have questions or are interested in Lawn Maintenance Service in Mandeville, Madisonville, or surrounding areas, please call Aesthetic Landscapes, Inc. at 985-201-9797 or complete our online request form.