Benefits of Landscape Lighting You May Not Even Realize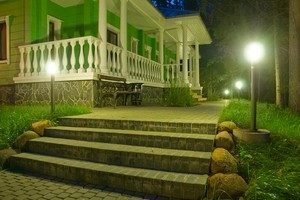 More and more Madisonville homeowners are making the wise choice to add landscape lighting to their property. More than likely, once you familiarize yourself with some of the benefits linked to this lighting, you will want this for your home too.
Obviously, one of the biggest advantages is that this improves the look of your exterior. Highlight the landscaping that you are proud of and have invested time and money in to have on your property.
While the right lighting brings attention to what you want people to see, the opposite is true too. Well-designed lighting also takes the visual focus off aspects of your yard that you do not want to be noticed. This is also an important reason to let a trained and experienced expert install your lights in order to make sure you don't accidentally put a spotlight on your septic tank.
Of course, most people think that adding landscape lighting is only about the visual aesthetics. While it is true that this will enhance the appearance of your landscaping, it also adds important illumination. This makes it easier and safer for you and your guests to make your way around the outside of the house without the likelihood of tripping.
Although landscape lighting is not the same as security lighting, it does have some crossover. Having exterior lights of any kind can help deter criminal activity. Since criminals are seeking a low profile target, and one that they can access discreetly, adding lights reduces your likelihood of becoming a victim.
Want to Learn More?
If you are still on the fence about whether or not landscape lighting is right for you, give Aesthetic Landscapes, Inc. a call. Since 1980, our family business has been taking care of local customers.
We believe in going above and beyond to deliver the best results for each of our clients. Now, we look forward to partnering with you and ensuring your total satisfaction.
If you are looking for a Madisonville Landscaping Lighting company then please call 985-201-9797 or complete our online request form.