Designer Patios from Aesthetic Landscapes, Inc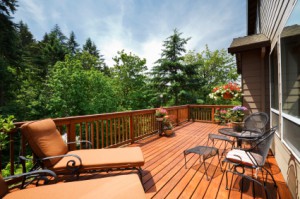 Instead of expanding their home, many homeowners are investing in patios to create memories outdoors. Patios have not only grown in popularity, but they've grown in size, due to their flexibility and many applications. They can be used for alone time, spending time with the family, or hosting an entire party with several guests. Well-constructed patios add instant appeal to your yard and add value to your home. Prospective home buyers are attracted to patios.
Endless Patio Designs
One of the greatest features of patios is that there are no limits as to what you can do with them. There is a wide variety of colored stone to choose from, and with unlimited combinations, it's easy to create your very own unique designs. This makes building patios enjoyable for homeowners. Patios can be built from different types of stone so adding texture design will give you the perfect concept in your home. It's to match patio stone with to your current yard and home design. At Aesthetic Landscapes, Inc we make patio design and installation easy! Contact us today, and we can help walk you through every step of the design and installation process. It's easier than you think.
Patio Additions & Accessories
Although patios can stand alone as a decorative feature, many homeowners enjoy these attractive accessories that can be added. Here are some examples of great patio additions.
Fire Pit – A fire pit is the perfect addition to your backyard patio. It enhances any backyard gathering and adds light and heat to your event. Fire pits can be mobile or stationary and can be built to match the exact design of your patio.
Landscape Lights – landscape lighting on your patio serves two great functions. First, they provide security for your patio area. Second, they are great for decorating your patio at night and extending the time you spend on it after the sun goes down.
Sitting Wall – If you like to host larger parties and want to add natural seating to your patio then add a sitting wall around the edge. Sitting walls create several seats for your guests without the hassle of pulling chairs out and cluttering your open space.
Pathways – Want an extension from your patio to the rest of your yard? An elegant walkway would add the perfect touch to your landscape and give you access to the rest of your yard without walking on the grass.
Fast, Affordable Service
When you're ready to build your new patio, then hire a company that can help you create the right patio for you at an affordable investment that stays within your budget. It's time to get creative and let us help you design a custom patio that enhances your home and your yard.
If you are looking for a unique Patio Mandeville and Madisonville company then please call 985-201-9797 or complete our online request form.