Perfect Installation of Patios & Walks in Madisonville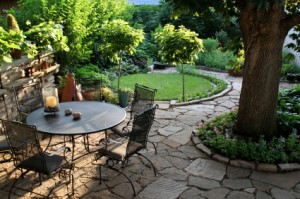 When was the last time you drove by a house and were pleased by it's curb appeal? At Aesthetic Landscapes, Inc, our Patios & Walks are the perfect compliment to any landscape decor. Our Hardscape Design team is comprised of the best in the area.
Hardscapes offers a wide variety of different options when it comes to creativity and functionality. If your patio or walkway could use a bit of flare then call Aesthetic Landscapes, Inc. If character is in the details then you can't go wrong with our hardscape services.
Stone Patio Design Services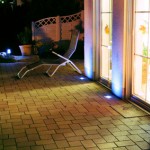 If you patio looks like a normal everyday patio then call Aesthetic Landscapes, Inc. We have the ability to change your patio into a work of art. Our Patio Design Services are tailored to fit your budget and desires. Whether you are looking for a extravagant design or something simple, yet clean and precise, we can accommodate your needs. The stylish end result will not only become the focal point of your curb appeal, but the most enjoyed addition to your home.
Walkway Installation Services in Madisonville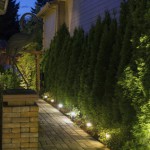 At Aesthetic Landscapes, Inc, we have seen the walkway installation of other contractors and even the DIY homeowner have disastrous results. Proper Installation is the most important part of your walkway. The 10 minute video you watched online can not compare to the 30 years of experience that we have under our belts. We have the tools and knowledge to install your walkway properly. We know how to get your ground level and packed properly. We know how to avoid weeds from growing in the cracks. We know how to install your walkway properly! If you are interested in have beautiful results then give Aesthetic Landscapes, Inc a call and see the difference we can make to your home.
Recent Articles
How & Why To Improve Irrigation & Drainage On Your Mandeville Property

Your Mandeville home's irrigation system may need to be upgraded. New technologies are forever making life easier for us. Today's irrigation systems are far more advanced than they have ever been. How would you like an irrigation system that senses when it rains? You can be anywhere in the world and not worry about a...

Read More
Trends to Consider for Your Landscaping Water Features

When it comes to making choices about water features to consider for your Abita Springs landscaping, it helps to know what some of the current trends are, including what's popular locally. Aside from something specific like an Abita Springs beer fountain or something so unusual it could be part of the display at...

Read More
If you are looking for Patios & Walks Installation Services in Madisonville then please call 985-201-9797 or complete our online request form.