Madisonville Landscaping Design & Sod Installation Specialists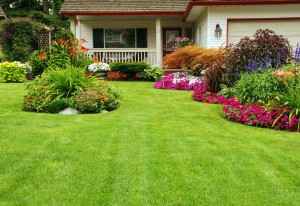 At Aesthetic Landscapes, Inc, we are serious about Landscaping and it shows in our work! Landscaping can improve your curb appeal and self pride just like a renovation can improve your home. Dazzle your neighbors and friends with a gorgeous landscape design that is perfectly maintained for your needs, provided by our Madisonville Landscaping Company!
We take pride in offering the best quality landscaping services at affordable prices. You can put our 30 plus years of experience to the test when you call 985-201-9797 and ask about our Landscaping Services. Our highly qualified and professional landscape design team will work with you to develop a design custom tailored for your property. We want your yard to look beautiful and that's what we do best.
Landscape Design Services Madisonville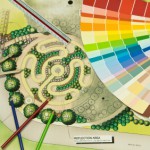 Aesthetic Landscapes, Inc. recognizes that each landscaping project is unique, from your particular needs and wants, to the special conditions of your property and budget.
INITIAL MEETING – We meet with you on your property, to walk around with you and talk about what you love (and don't love!) about your existing landscape. We'll raise any issues and ideas that we see and have a discussion about scheduling and the scope of the project.
FOLLOW-UP ESTIMATE – We use the information we've gathered to develop an estimate for the next stage of the process, which can be either a Landscape design or planting plan with an itemized estimate for work to be done.
PRESENTATION and REVIEW – We meet with you again to show you our ideas, discuss our design concept, and review the estimate with you. We can show you pictures of the plants and design elements we've chosen, explain how they will all fit together, and walk the property again with you to put our design in context.
REVISION and MODIFICATION – If needed, we will create a revised estimate for you based on your feedback on our proposal or the Landscape Design.
Madisonville Sod Installation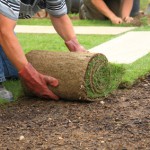 How can you make a big impact on your Landscaping? If your yard is not as green as you would like or if its full of weeds then call 985-201-9797 and ask about our Sod Installation Services. There is no reason to spray your yard with chemical after chemical to get rid of weeds when you have a new bed of grass installed. Our landscapers will thoroughly prepare the area that sod is to be installed. This means removing weeds and grass as well as old plant material in order to ensure a perfect installation of new sod. You can rely on Aesthetic Landscapes, Inc for a new lawn that is thick, green and well established in a short amount of time.
Recent Articles
Pond Landscaping

Adding a pond to your yard can help you add a place to relax. Landscaping this area can help to make it an extension of your home. Landscaping around your pond is a something that you can accomplish with your entire family. Ponds can help to add beauty and interest to any backyard, no matter...

Read More
5 Basic Lawn Maintenance Tips Everyone Should Know

There are basic things every lawn needs to grow healthy and strong. Of course, it's often true that nature takes care of much of the work, but there is much more to be done in terms of lawn maintenance to see to it that the turf thrives instead of weeds. Believe it or not, there...

Read More
If you are looking for Landscaping & Sod Installation Services Madisonville then please call 985-201-9797 or complete our online request form.