Madisonville Pergolas, Arbors & Gazebo Installation Services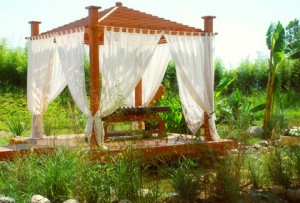 The right arbor or pergola, when designed and installed properly by the experts at Aesthetic Landscapes, Inc, will add an element of interest to your home by drawing the eye upward. To Instantly add a touch of class and elegance to your landscape call Aesthetic Landscapes, Inc and ask about our Pergola & Arbor Installation Services.
Pergolas & Arbors are a great place to entertain your guest all while allowing you to enjoy fresh air and beautiful scenery. They are free-standing structures that can be made of a variety of woods, composite materials, fiberglass, and/or plastics.
Madisonville Pergolas Design & Installation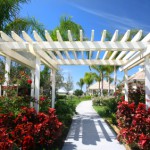 Pergolas are a versatile shade structure that can be either free standing or attached to an existing structure. The decorative styles range from classic to new age with limitless options. Pergolas are by no means standard in their design or construction. The basic design is four posts that support a rafter like beams for a semi shaded area. This can be altered to incorporate more dramatic look for your landscape ideas. You can have columns installed rather than posts and a fabric screen on top for additions protection from the sun.
Read More
Garden Arbor Solutions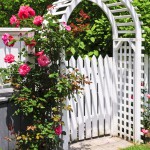 Arbors are created for many different reasons. Some people what a focal point to the entrance of their garden or walkway, others use them in ceremonial purposes like weddings. What ever your reasons for having a arbor created and installed Aesthetic Landscapes, Inc is here to help. Like a Pergola the Arbor is completely customizable and available in many difference materials. If you are looking for quality and wondrous creativity in the construction of your arbor then call Aesthetic Landscapes, Inc at 985-201-9797 and see what we can do for you!
Read More
Gazebo Design & Installation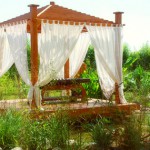 Gazebos are wildly popular for a number of reasons. They offer a wonderful place for outdoor gatherings, but also have a lot of flexibility when incorporating other entertainment needs! Gazebos can have anything from attached seating to sounds systems. If you're ready to create a new outdoor space for your home, call Aesthetic Landscapes, Inc at 985-201-9797!
Read More
Recent Articles
Best Easy To Care-For Plants For Louisiana Landscapes

Creating a landscape that's easy to care for is a magnificent way to free up your time on the weekends. If you live in St. Tammany Parish or nearby areas of Louisiana, you have to choose plants that thrive in our warm, humid climate. Our professionals at Aesthetic Landscapes, Inc. have put together a short...

Read More
If you are looking for Pergolas & Arbors Installation in Madisonville then please call 985-201-9797 or complete our online request form.