Fire Pits & Walls Installation in Madisonville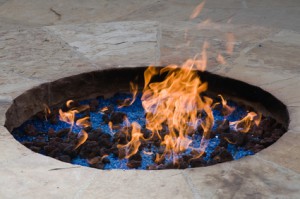 Backyard landscaping in Madisonville is not complete without custom built Fire Pits & Retaining Walls. At Aesthetic Landscapes, Inc, our Hardscape Specialists can show you a vast array of different designs and ideas for your next Landscape Improvement. There is nothing more beautiful in landscaping that the perfect match of vegetation and stonework. From initial consultation to completion you will be involved with every step to ensure the results are to your liking.
We know what it is like to have a vision and not be able create a detailed image of the end-product. That is why Aesthetic Landscapes, Inc has compiled some of the very best people in Landscape Design. For over 30 Years we have created the oasis that Madisonville home and business owners have enjoyed for many years.
Madisonville Fire Pits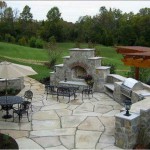 There's nothing better than the glow of a fire dancing in the night sky. When you contact Aesthetic Landscapes, Inc, you'll see that from start to finish you're getting the design you need and the results you want. Our custom fire pit service includes everything you need to enjoy the ambiance of a hypnotic dancing fire. Whether you are looking for a natural gas or wood burning setup our fire pit designers are prepared to give you exactly what you want. Call 985-201-9797 to find out more about our custom fire pit installation process.
Retaining Wall installation Madisonville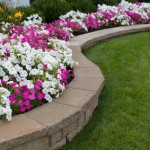 If you are in the market for a retaining wall in the Madisonville area, then look no further as the Aesthetic Landscapes, Inc is there to help. There are endless opportunities to add appeal to the landscape with proper installation of our retaining walls. They lift the height of the landscape without the use of more mud and provide an eye catching display. Our retaining walls are built to last. Our Retaining Wall Designers can help you choose the best stone for your retaining wall with your budget and style in mind. For beautiful retaining walls that can endure years of harsh weather and keep their appeal intact call Aesthetic Landscapes, Inc toady!
Recent Articles
Best Easy To Care-For Plants For Louisiana Landscapes

Creating a landscape that's easy to care for is a magnificent way to free up your time on the weekends. If you live in St. Tammany Parish or nearby areas of Louisiana, you have to choose plants that thrive in our warm, humid climate. Our professionals at Aesthetic Landscapes, Inc. have put together a short...

Read More
If you are looking for Fire Pits & Walls Installation Services in Madisonville then please call 985-201-9797 or complete our online request form.